Hola Amigos! Have you ever wanted to visit a country that has everything a tourist could ever dream of? A country steeped in history and culture which boasts breathtakingly beautiful natural and man-made wonders? From the majestic peaks of the Andes to warm sandy beaches, Argentina is full of surprises and will never disappoint.
Argentina is the eighth-largest country in the world, the second-largest country in Latin America, and hosts one of the largest Spanish-speaking populations on the planet. The diverse nature of its climate has helped to produce the most stunning landscapes filled with wildlife and flora and fauna.
The name "Argentina" is derived from the Latin word for "silver" and can be traced back to the long-ago voyages of the Spanish conquerors who visited the Rio de La Plata and left their footprints on this beautiful country.
This unique country invented Radio Broadcasting, has one of the biggest film industries in the Spanish-speaking world, and created the world's first animated feature film. It also has a vibrant and rich food culture waiting to be devoured by the hungry traveler.
Let's have a look at the 10 best places to visit in Argentina:
1) Buenos Aires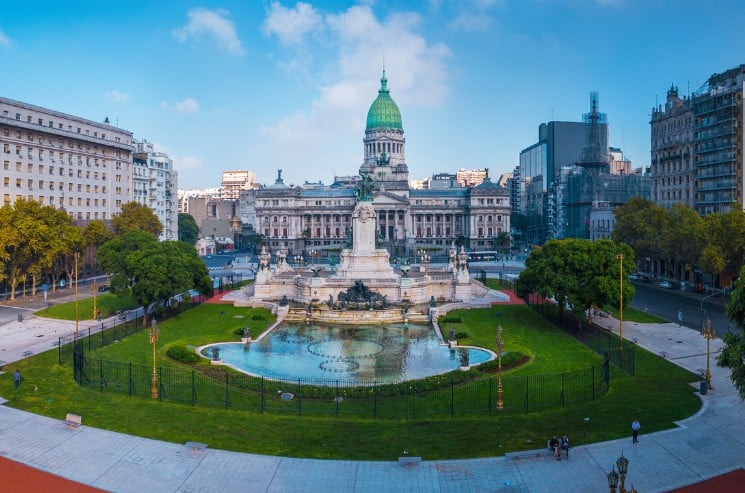 Many may class Buenos Aires to be one of South America's main attractions, one of the biggest cities in Argentina, it is usually top of the list of places to visit for most tourists who visit this jewel of a country.
The grand, colonial buildings which you will see on a stroll or a drive through Buenos Aires house an impressive collection of modern and antique art and are well worth a visit.
Another must-see, is La Boca, a neighborhood famed for the colorful houses where you can experience local life, with a bustling market and cafe culture, enriched by music where tango dancers fill the streets.
La Recoleta is a barrio or neighborhood of Buenos Aires in the Northern part of the city. It is one of the most elegant and affluent neighborhoods to visit in the whole of Argentina, known for its Parisian-style palatial mansions, refined townhouses, and high-end boutiques.
Another attraction is Recoleta Cemetery where national icons such as Eva Peron were laid to rest in a somewhat flamboyant tomb, much like the lady herself.
For more inspiration, check these 17 Best Things To Do In Buenos Aires, Argentina.
2) Tierra Del Fuego Province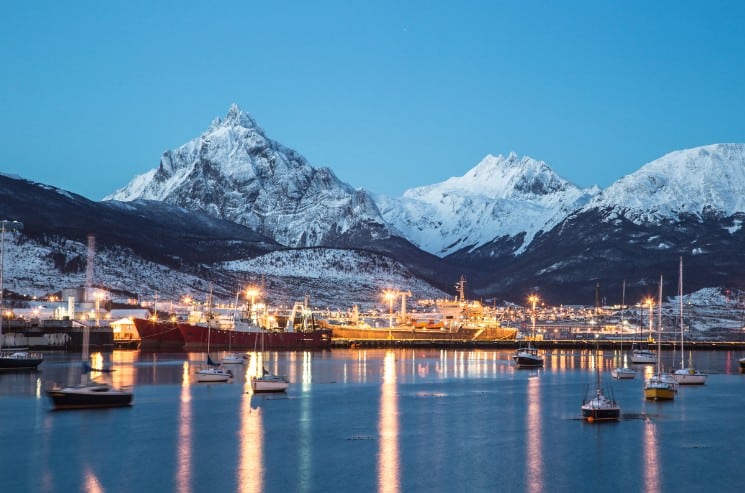 Tierra Del Fuego is the smallest and southernmost province in Argentina. It is also the least populous and remains largely unspoiled by the indigenous people who have lived there for over 12,000 years.
This archipelago was discovered by the Portuguese explorer Ferdinand Magellan in 1520 and the name meaning "Land of Fire" came from explorers seeing man-made fires peppered along the shorelines. This is a landscape that has a fascinating history and lends itself to mystery and intrigue with stories of shipwrecks and native tales.
Tierra Del Fuego has incredible natural wonders with ancient glaciers and a huge variety of wildlife, there's even a penguin colony at Martillo island and you're likely to see an eagle or two soaring overhead too.
This treasure in Patagonia is home to the town of Ushuaia known as "the end of the world" because its location is at the southernmost tip of South America. This unique and quaint town has numerous museums (one of which is a jail), and a steam train that used to transport the prisoners so everything is included for the jail experience!
If you're in the city of Ushuaia, a visit to the Martial Glacier is a must for any nature lover as it's only a few kilometers away from Ushuaia and can be visited all year round.
Ushuaia is also the gateway to Torres del Paine National Park and Ushuaia International Airport flies to El Calafate Airport where you can visit Chilean Patagonia after a six to 7-hour coach or car trip.
3) Iguazu Falls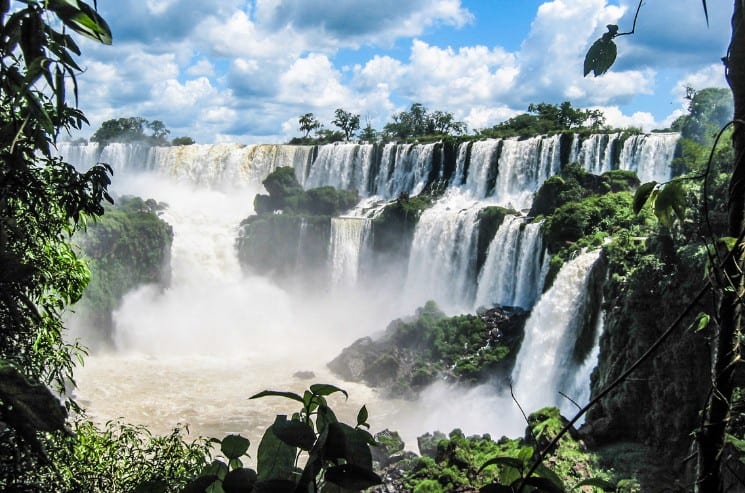 The Iguazu falls are the spectacular waterfalls of the Iguazu River which borders the Brazillian state of Parana and the Argentine Province of Misiones The two combined make up one of the largest waterfalls on the planet – twice the height of Niagara Falls and three times as wide.
Over a million people per year come to witness the magnificent power of the water, harnessed through these almost 3km torrents which will leave imprints on the senses long after leaving.
Apparently, Eleanor Roosevelt said "Poor Niagara!" after seeing the Iguaza falls due to its size and scale. It's roughly, around 13,000 cubic meters of flow per second which would fill five Olympic swimming pools. The view on the Argentine side is viewed as the best viewpoint for these cascading waterfalls and in 1984 it also became a Unesco World Heritage Site.
Read also: 85 Interesting Facts about Argentina You Need to Know!
4) Mendoza
Mendoza is the beating heart of Argentina's wine industry, located in the eastern foothills of the Andes. This lush area in the Cuyo region owes its award-winning wineries or "Bodegas", to its continental climate.
Boasting a stunning landscape with views of the snow-covered peaks of the Andes, this is a great place to enjoy a glass of wine, or two! This cosmopolitan city is filled with art deco architecture, elegant hotels, restaurants, and cafes.
Many of the Bodegas offer tours with wine tasting events to help improve your knowledge of fine wines and you can also experience many free festivals with different themes throughout the year. There are state actors in a costume that break into song and perform dances and the opportunity to buy local cuisine around the plaza.
There are also many opportunities for horseback riding, trekking, and whitewater rafting within the spectacular mountain setting in this region.
5) San Carlos de Bariloche
San Carlos de Bariloche, known locally as Bariloche – a city in the province of Rio Negro, based in the Andes foothills. After extensive development in the 1930s and 1940s, it has become a major tourist attraction with alpine-style architecture, chic restaurants, cafes, and world acclaimed chocolate shops.
The name Bariloche means "People from the Mountains" and there is evidence of indigenous people have occupied the region prior to the arrival of white settlers.
The city is very popular due to its Skiing activities from June through to September and is easily accessible with regular flights from Buenos Aires. Cerro Catedral, the tallest of its peaks, boasts the largest ski resort in South America.
During the summer months, you can pay a visit to the beautiful beaches of Bariloche, such as Villa Tacul and Playa Bonita to soak up some much-needed sunshine and plunge into the cool lakes for a relaxing swim. This region is rich in opportunities to hike, raft, cycle, and climb and is a real center point for an active adventure.
6) Historic Cordoba Cathedral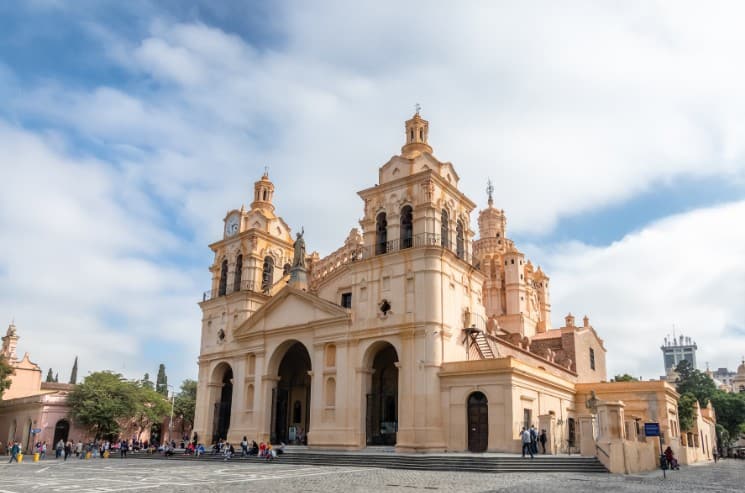 Located in central Argentina, Cordoba is a five-hour drive from Buenos Aires and is the second biggest city in the country. Frequently used by tourists as a convenient break for tourists traveling to the Andes.
The historical center of the city, Plaza San Martin is a UNESCO world heritage site with some of its architecture dating back to the 16th-century colonial period.
A prime example of this is the striking cathedral of Cordoba which showcases a magnificent mix of Neoclassical and Baroque styles.
This historical structure features an intricate and elegant interior with outstanding 20th-century murals and frescoes painted by famed, Cordoban artist Emilio Caraffa. The Cordoba Cathedral is the oldest church in continuous service in Argentina.
Cordoba is somewhat of a hidden jewel, popular with Argentine tourists but relatively unknown amongst other travelers. The city has a large student population and with that, brings an injection of gentrification and youth culture, making this a hip and trendy place to visit along with its stunning historical value.
7) Perito Moreno Glacier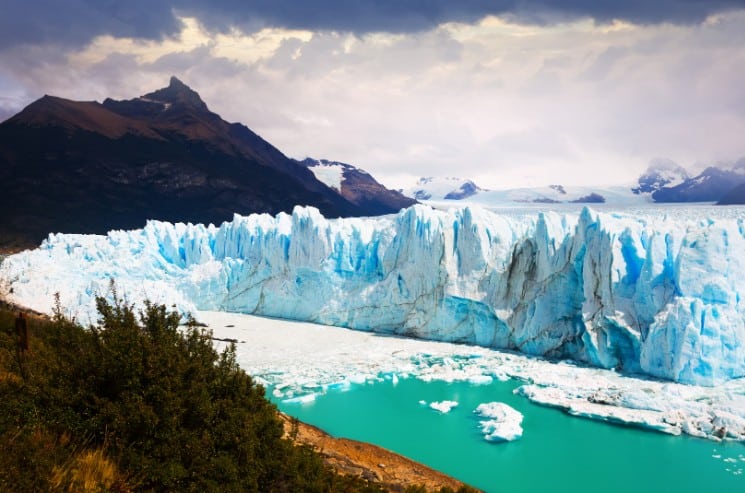 Perito Moreno Glacier is a popular hub for tourists visiting the UNESCO World Heritage Site of Patagonia's Los Glaciares National Park. Located in the small and intimate town of El Calafate, this gem offers many types of accommodation and other amenities.
From here, you can take an excursion to view the park's most popular and attractive glaciers, mainly the stunning Perito Moreno Glacier, an impressive 30-kilometer long ice structure.
For the more adventurous traveler, there is the 3,359 meters tall Monte Fitz Roy, a stunningly beautiful mountain located on the border between Argentina and Chile that is purported to be even tougher to climb than Everest
8) Puerto Madryn and the Valdes Peninsula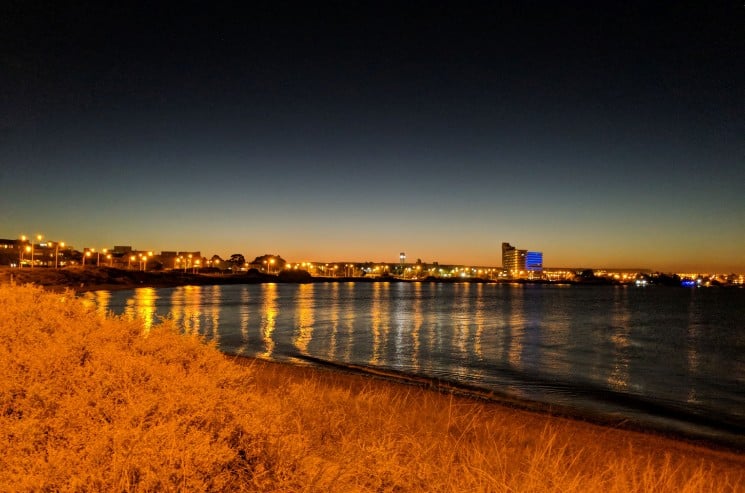 The city of Puerto Madryn can be found on the shores of Golfo Nuevo and is a vibrant city with beautiful coastlines. Madryn is a port city but is also industrial with the main focus of aluminum production, tourism, and fishing.
It was founded in 1865 by welsh settlers who named it after Love Jones-Parry, who was the Baron of Madryn in Wales.
A good place to begin exploring is the coastal boulevard at the corner of Wales Avenue where you will find everything you need for a day at the beach with lots of hotels, picturesque rental houses, and cafes and restaurants.
Along the Valdes Peninsula, a natural sanctuary, there are many opportunities for boat trips where you can see whales and penguins enjoying their natural habitat.
9) The Beaches of Mar del Plata
Mar Del Plata hosts some of the best beaches and is only 400 kilometers from Buenos Aires. These sprawling beaches stretch longer than 8 kilometers and boast some eye-catching dunes and imposing cliffs.
This area was once the playground of the rich and famous so it's a city of a real mix of exquisite old mansions and newer architecture along the city's superb waterfront. There are numerous parks, gardens, and plazas to explore along with the Mar del Plata Aquarium that features numerous marine attractions, spotting dolphins, seal shows, and penguins.
10) El Bolson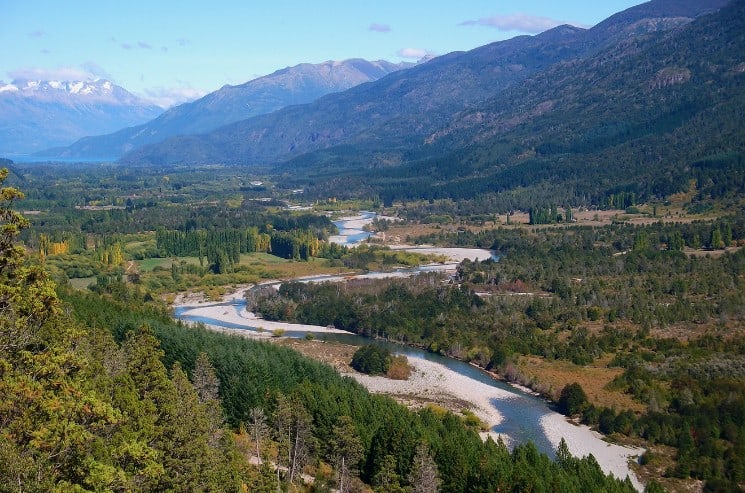 EL Bolson is a town in the southwestern area of the Rio Negro province at the foot of the Piltriquitron Mountain with a more temperate climate despite its more southern location. Known as a 'hippy town' due to its unique artisan market and hippies relocating there in the 1970s, it has a predominantly tourism-based economy that offers trekking, rafting, climbing, and fishing activities.
The culture of this town is laid back and provides a bohemian and relaxing atmosphere for any visitor. El Boson is the largest hop-producing region in the whole of Argentina and is a hub for craft beer and also for cheese making.
Its markets provide waffles with fresh fruit (Elderberries are a local product and the region's jam is a specialty), Milanesas – South America's version of Schnitzel and Empanadas – a pastry turnover filled with savory ingredients.
The rule of this market is that everything must be fresh and hand made so there is also an opportunity to pick up a unique handicraft item or a delicious treat.
The Bottom Line
Argentina is a hidden gem in the earth's crown with a long list of natural wonders which include stunning sea coasts, splendid waterfalls, jaw-dropping glaciers, and picturesque mountain ranges.
This country is a real melting pot with descendants who journeyed from Spain, England, France, and Italy, so it offers a rich culture laced with a unique history that any traveler can immerse themselves in. From festivals, theatre, restaurants, dancing, and music there is something for everyone in this beautiful country.
Argentina is famed for its wine and beef production and with such a varied cuisine on offer, it would be impossible not to find something that could cater to even the most refined palette. Alternatively, there is a vibrant, rustic cuisine to appeal to those who wish for something of an earthier nature.
This area is also famous for its soccer team and for the many stars which the country has produced. So it naturally follows that Argentina has become a prime location for sports enthusiasts, offering excellent golf courses and skiing facilities and the worlds' best hiking.
In short, the question isn't why should you visit Argentina, it's why haven't you already?
Places to Visit in Argentina Video:
Pin Places to Visit in Argentina for later: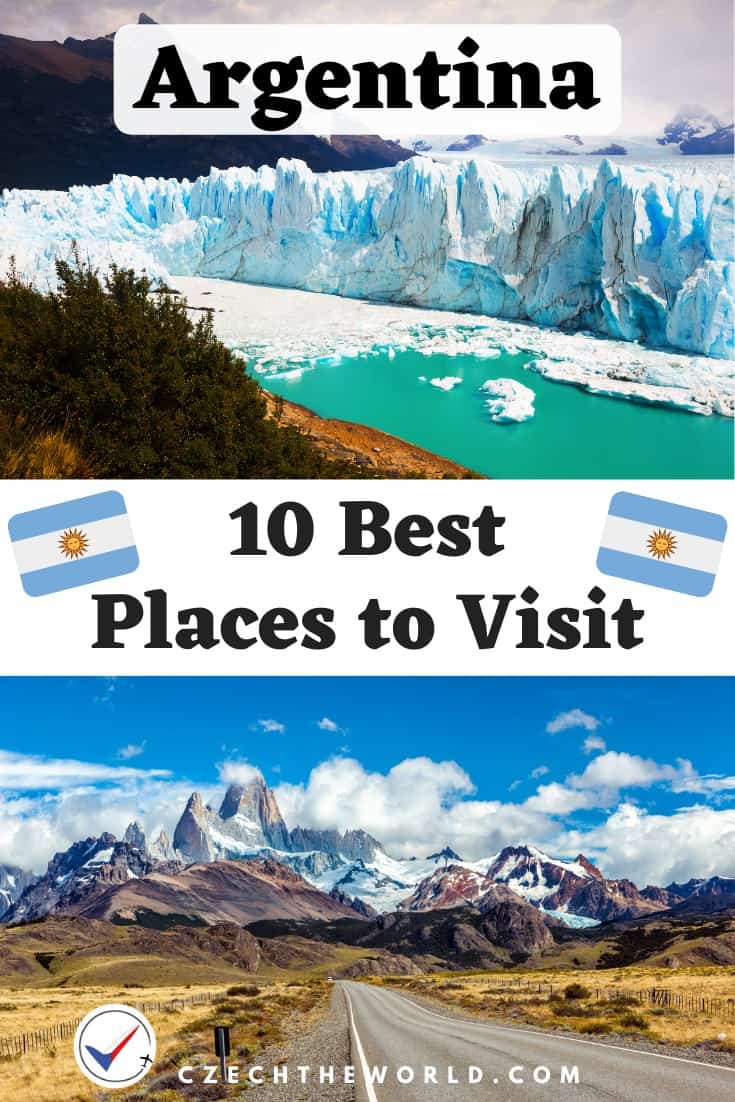 Did this post about the Places to Visit in Argentina help you? Share it with your friends! It can help them too!